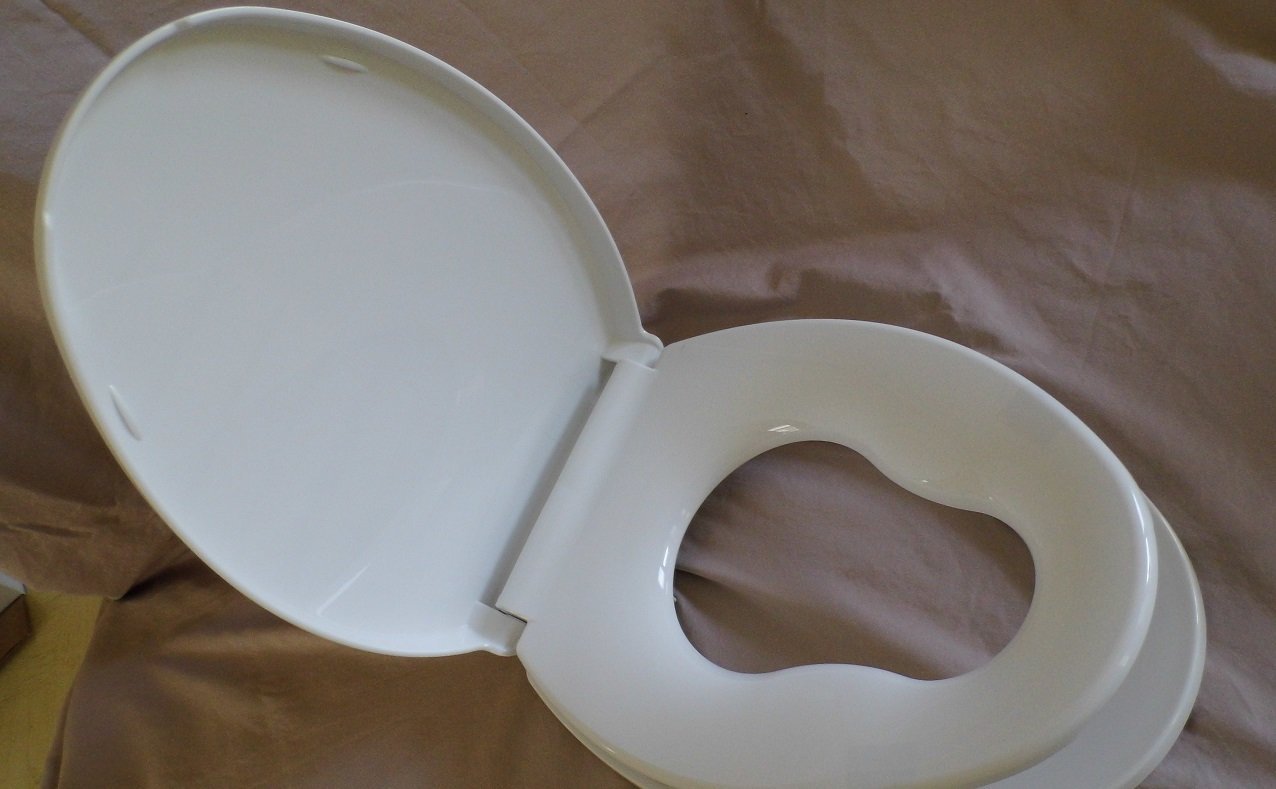 Everybody has a theory about potty training! Seriously, ask the guy who made your triple soy latte this morning. Even that guy has a theory. From throwing a potty training party to whipping out M&Ms as incentives to just letting your kid take the lead – there's a ton of advice.
The truth is – it probably depends on your child. But whatever route you take, you need the right tools. And that means finding the best potty chair or potty seat (or maybe both). Go ahead and google the options and you will be so overwhelmed, you'll give up and just order plane tickets to the Caribbean.
Potty training is hard enough so let us help you. We reviewed some of the most popular potty training seats out there.
The Two Types of Potty Seats
Stand-alone
These are just small chairs with a hole and a removable pot for cleaning. They are particularly good for children just starting out with potty training because they're extremely stable, easy to use and don't require any climbing or flushing. They're very portable and can be moved between bathrooms or even taken to a relative's house when visiting. On the negative side, they do have to be emptied and cleaned. Choices within this category include:
Chairs that play a tune.
Chairs featuring cartoon characters.
Folding travel chairs with handles.
Extra-stable chairs, some with seatbelts, for special needs children.
Toilet adapters
Also known as toilet seat reducers, these fit over the big toilet and make the seat smaller. These adapters help children transition to the big toilet, and waste can be flushed away immediately. They may be more difficult for children to use in the early stages of potty training and usually require a step stool to make the potty more accessible. Some interesting choices in this category include:
Padded potty seats.
Potty seats with handles for extra security.
Flip-up seats that stay on the toilet.
Seats with built-in steps.
In Dr. McVittie's opinion, as both a mom and a potty seat expert, it doesn't really matter what type of seat you choose as long as it interests your child.
"Eventually children have to make the transition to the big toilet," says Dr. McVittie. "That may be easier if they start out there with some type of adapter. But regardless of what method you choose, your child will eventually make that transition. They're not going to be going off to college with their potty chair."
Choosing a Seat for Your Child
A child should have some input into what type of potty chair he or she uses, but, cautions Narmin Parpia, founder of Potty Training Concepts, a parent first has to decide what works in their home and then can give options to find out what's right for the child.
For example, Parpia says, if you have several small children, a flip-up potty seat that stays attached to the toilet between the lid and seat is probably a good choice. This keeps the child (or mom) from having to put the seat on the toilet every time it's time to go. Or, if you have only one bathroom, you may be better off with a portable potty chair that can be used in an alternative location.
Also, don't be afraid to change potty seats if it isn't working out. Memory Mason, of Atlanta, Ga., used one potty seat for her son, who is now 8, but has purchased a different model entirely for her 2-year-old daughter.
"My 8-year-old felt unstable on the toilet adapter potty chair he used, so I now have one that's lower to the ground and, as a bonus, is small enough to be portable," says Mason.
Stability is one of the top tips cited by both Dr. McVittie and Parpia, particularly when a child is transitioning to the big toilet. A stool is a great thing to have around for this transition. It helps with climbing up, supports little feet when they're sitting on the potty and can help your child reach the sink when she's done.
Remember, the ultimate goal is to show your child how to go to the bathroom alone so you don't have to drop everything every time he or she announces: "I have to go!" The easier the potty chair or seat is to use, the more quickly that goal will be reached.