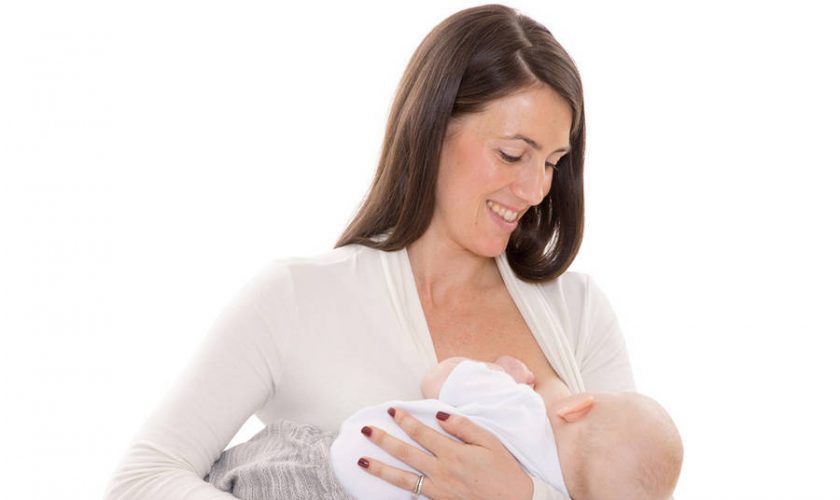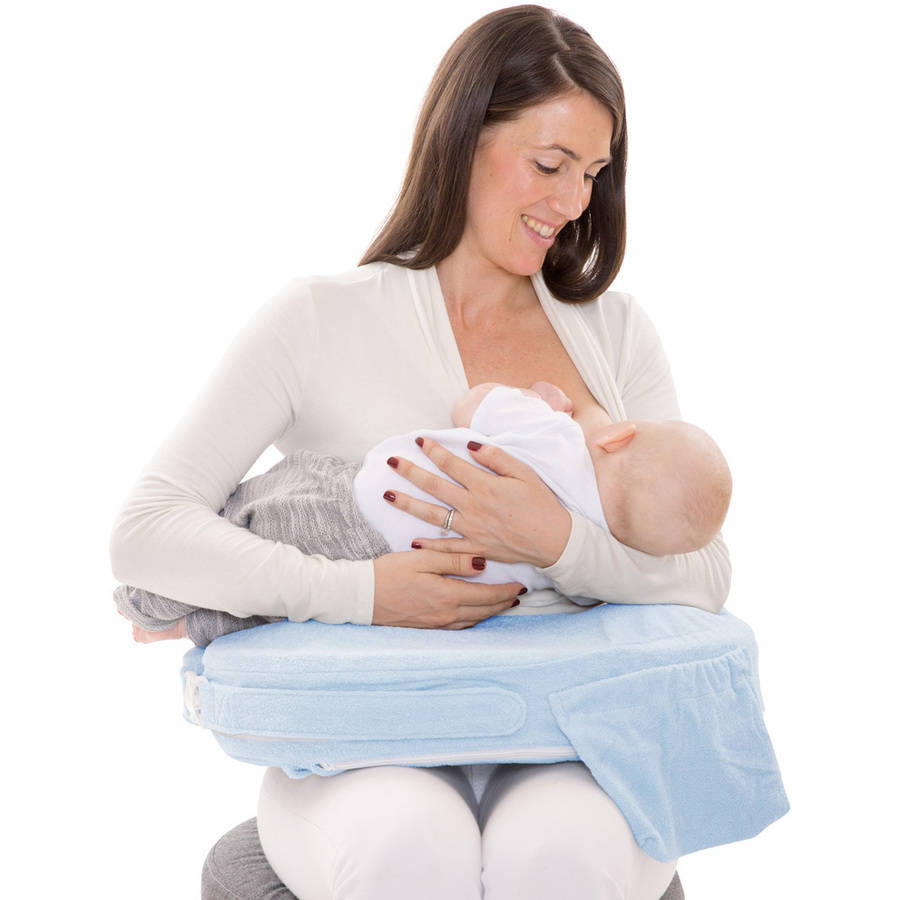 Breastfeeding can be tough. Particularly, in the early weeks when it might be awkward and uncomfortable. But pretty soon, you get a routine down, your breasts don't hurt as much, and you figure out a method that is both comfortable for you and your baby.
Nursing pillows are not essential for everyone; however, they do help to position the baby. Did you know that babies feed 8 to 12 times a day? The pillows are designed to ease support on your arms, neck, and back.
There are a variety of options when it comes to nursing pillows and some have more bells and whistles than others. However, remember that a nursing pillow has one sole purpose; to aid you and baby in having the best breastfeeding experience possible.
Expected Length of Nursing
The first question you may want to consider when purchasing a nursing pillow is "How long you'd hope to nurse your baby?" Though your ideal may change once baby is born, sprouts teeth, or starts solids or you go back to work, having a ballpark timeline in mind may be helpful. A pillow's longevity may not matter to you if you plan on breastfeeding for 3 months. If you will be nursing at home exclusively throughout baby's first year, a bigger investment will likely make sense.
Fit
Feeding on the pillow side up of the two-sided Boppy Nursing Pillow offers almost equal stability for baby as using the sturdy foam side. For women with shorter torsos the height on this pillow can be almost too high as baby gets bigger.
As you look at nursing pillows, no matter where you nurse, you will be sitting straight up and it will need to fit your torso so that baby's head and body are positioned at the height of your nipple. Some pillows, like the Boppy Two-sided Nursing pillow, Luna Lullaby, and Leachco are taller which suits longer torsos better while the Dr Brown's Gia pillow is nearly half the height. Try to imagine yourself 5-6 months pregnant to help in finding one that will fit your midsection best after birth.
Shapes
Nursing pillows come in a variety of shapes: "c", "o", and "crescent". The quintessential Boppy Original innovated the traditional c-shape which now the newer Boppy Two-sided Nursing and Leachco Cuddle-U both mirror to some degree. This shape of pillow tends to fit most body types and also provides adequate arm support no matter which side baby is feeding on or which hold you are using.
The My Brest Friend brand is o-shaped meaning that it wraps around the entire body with the benefit of providing lumbar support. We reviewed both the My Brest Friend Deluxe and the My Brest Friend Original with cotton cover. Both versions have machine washable covers and front pockets for storing small items.
Fastening Systems
My Brest Friend and the Boppy Two-Sided Nursing, offer a buckle system to give the pillow the closest possible fit.
While these do help keep the pillow from moving in the middle of a feeding and keep baby from slipping between mom's body and the pillow, they also make it more difficult to get the pillow on and off. Usually feeding time comes with some subtle warnings from baby and at times, some not so subtle ones.
Nursing Location
Though you may have that fabulous nursing glider in baby's nursery, you may find yourself breastfeeding baby in the family room or kitchen where everyone is hanging out more often. When baby hits the 4 month mark and becomes more distracted when nursing, you may need to seek a quiet place together. Depending on if you will be using a nursing pillow in a glider, on a couch, in a bed, at the kitchen table, or on the floor, this may very well determine the style of pillow you choose.
A Few to go Around
When baby is ravenous, but the nursing pillow is in another location of the house, retrieving it can become low priority pretty quickly. Sometimes investing in a few and having them dispersed around your favorite nursing spots within the home can make a big difference for its convenience factor.
Portability
Also, finding one that is easily portable to throw into the car like the Blessed Nest Organic Nesting or one that deflates and packs flat into a suitcase like the My Brest Friend Inflatable Travel pillow can make a big difference when nursing outside of the home or on the road.
Cleaning
Spills and spit-ups while nursing happen so you will have to clean it fairly regularly. The question is how much time and patience do you have for cleaning. The easiest ones to clean have both covers and pillows that can be both machine washed and dried like the Boppy Original and Dr Brown's Gia. Fabric covers that repel liquid nicely like the Boppy Two-sided Nursing, the Boppy Original, and the Luna Lullaby make for a quick clean-up. Others have foam inserts that need to be spot cleaned and laid flat to dry which will take extra time.
Materials
The quality of materials used in nursing pillows varies greatly and impacts both support and how easily the pillow can be cleaned. Blessed Nest was the only 100% organic pillow we tested complete with pesticide free buckwheat for support. Blessed Nest was one of five pillows that used materials with no flame retardant chemicals. These chemicals pose no extra safety for children yet are found in nearly 80% of baby products. Boppy has never used such chemicals and My Brest Friend leaves them out of their foam insert along with Luna Lullaby.
The materials used help determine how much cleaning you have to do with your pillow as well as how quickly you can expect to use your pillow after cleaning. Blessed Nest, the Original Boppy, and Dr Brown's allow both the cover and the pillow to be machine washed and dried. The added convenience of being able to wash the pillow is greatly appreciated, especially because some of the cover materials did not repel spills all that well.
If having more natural materials for your baby, you will likely be looking closely at the components that make up a nursing pillow as the fabrics can vary. Just like a baby's crib mattress, they will be spending quite a bit of time on a nursing pillow, if you exclusively breastfeeding for the first 6 months. Thus, materials are worthwhile to give some serious consideration. Outer covers range from cotton, synthetic polyester, and blends to organic cotton. Pillows range from synthetics like polyester and foams to natural materials like buckwheat hulls. Exposure to foams containing flame retardant chemicals is a big one and as of the date of this writing, both Boppy and My Brest Friend have flame retardant-free foam in their nursing pillows.
Conclusion
We recommend having a nursing pillow on hand specifically for the early newborn days when the line of wakefulness blurs with exhaustion. The extra support can make such an incredible difference when breastfeeding. A pillow such as the Blessed Nest Organic Nesting molds into different sizes to accommodate a newborn nicely and is as eco-friendly as they get. Also, the Boppy Two-sided Nursing pillow which was awarded our Best Value is another great early nice pillow because of its nice height, fitted strap, and dual sides that provide varying degrees of support. Every mom deserves to be fully supported in nursing her baby(ies). A nursing pillow is just one of those tick list items that can provide it.